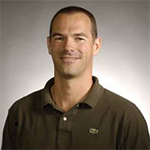 Co-Founder, Chairman & CEO
From 2005–2008, Ross ran business development and monetization strategies at VirtualTourist.com and OneTime.com where he built the "compare to" technology and syndication platform. When VirtualTourist and OneTime were acquired by TripAdvisor in 2008, Ross left to join Kayak.com where he was GM of TravelSearch and Kayak's hotel review site, TravelPost.com. TravelPost was sold to former Expedia executives in 2010.
After Kayak, Ross joined the team at DealBase.com where the HotelTonight last minute booking app was conceived and built. Ross assumed the CEO role at DealBase Corp and brought the business into profitability with over 1.5 million monthly visits. Concurrently, Ross co-founded Clicktripz, LLC to build the most effective conversion tools for travel content and booking sites.